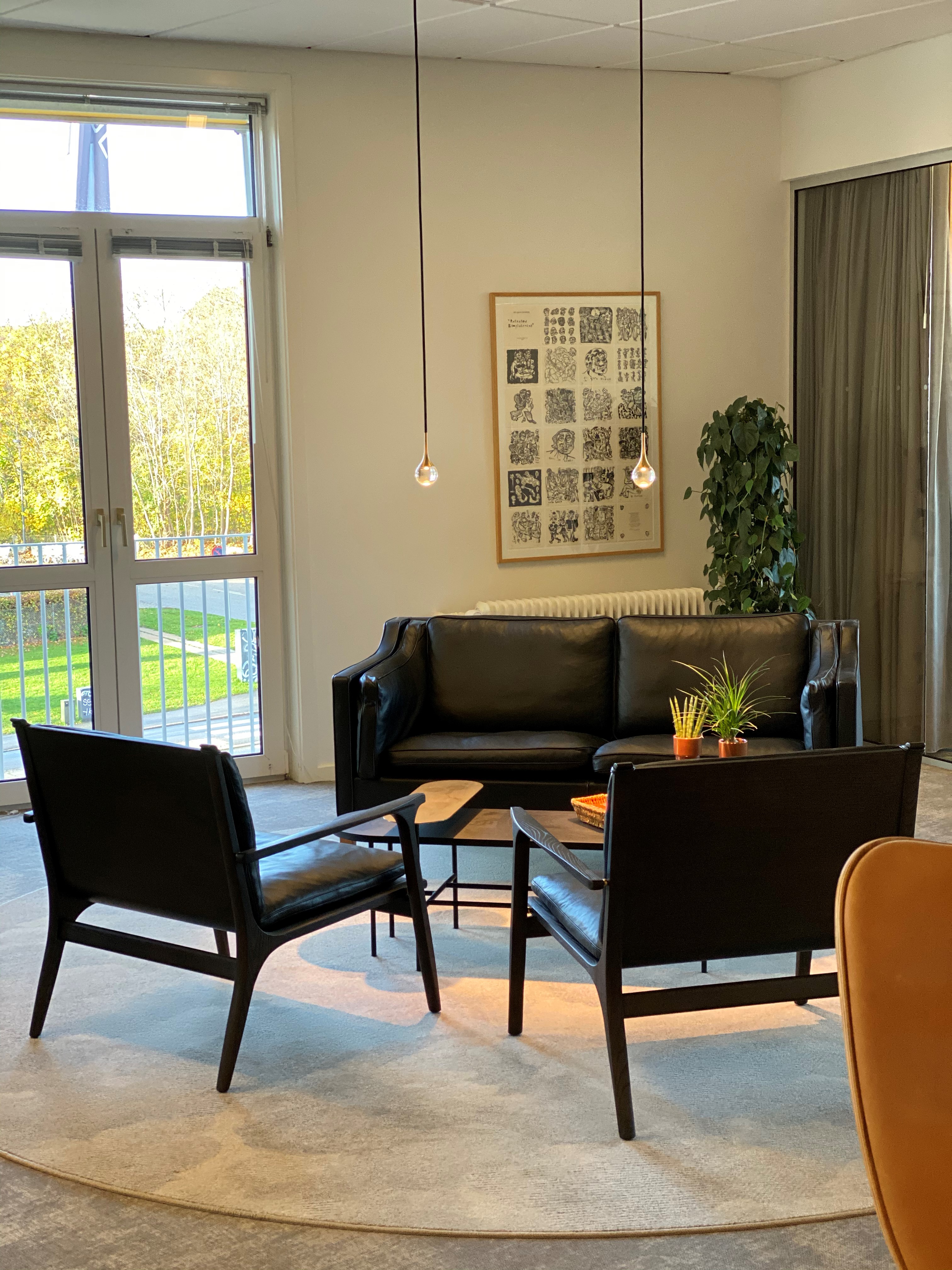 O
ne of my first assignments
when
I
started my career at Arkitektfirmaet MW and
was to
decorate the headquarters of OK-Fonden
in a
beautiful, old villa in central Frederiksberg
in 2004
.
So
,
the
loop was closed beautifully,
when
one of my final
tasks at MW was to
communicate
the

OK-Fonden
brand
as
they moved to
Lersø
Park
a
llé
in 2018.
I have continuously work
ed
for the
OK-Fonden
since we first met in 200
4
, s
o
it felt very easy
to
create a scheme for
upgrading
the
existing furniture
that
would
convey the
core
values and
the
history of OK-Fonden
.
The new building is modern, and we wanted to envision the feel of the old building while at the same time upgrading the furniture with a modern twist in a unified concept. All new furniture, lighting fixtures, colours and materials are chosen to underline this idea.
At the same time, we have had a great focus on the working environment, as their employees used to sit in small offices, and many were worried about sitting in a large office. Therefore, we wanted to create a warm and homely feel, and I designed several built-in features to make this transition. I have worked with textures and colours, heavy curtains and room dividers to achieve this feel. The feedback is overwhelmingly positive, both in terms of ambience, acoustics and functionality from both managers, staff and guests in the house.
Similar projects