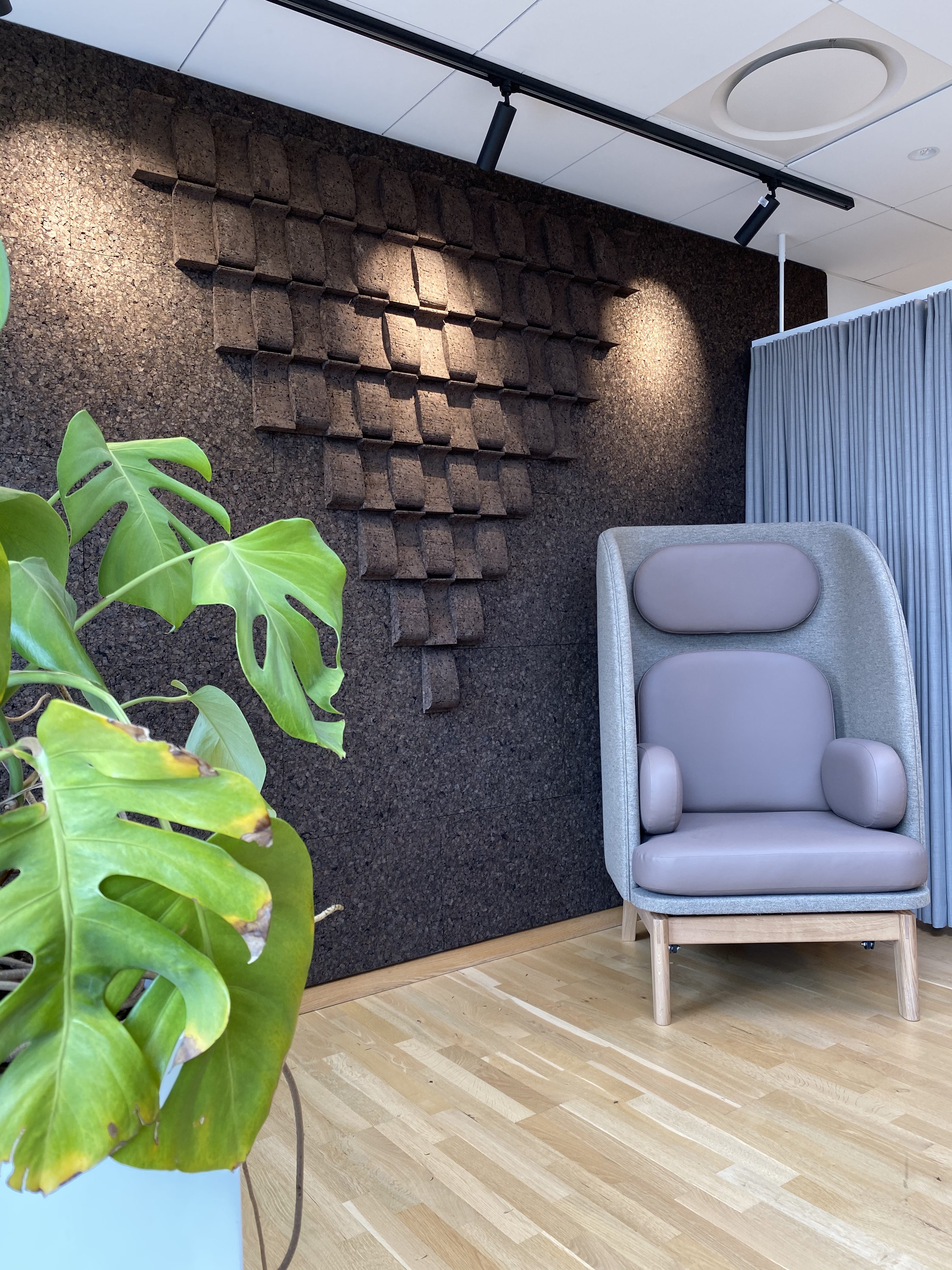 The nursing home, Akaciegården had recently moved into new buildings with a lot of new furniture when SpaceInnovators Interior was asked to help create calm and "hygge" in the 4 wings that make up Akaciegården. All common areas are placed in open spaces as part of the hallways, and many residents had difficulties finding rest and comfort in the open spaces, particularly residents that suffer from dementia.  
We added acoustic decorations on the walls in general and at the end of one hallway, we created a space where the caregivers can bring residents that experience overstimulation in the large common areas. The space has layers of décor that can supplement a rocking chair especially developed for people with dementia. One wall is covered in cork which not only has a beautiful, deep dark brown color, but also has a great effect on the auditive environment. Furthermore, cork gives out a nice smell and lends the place a sense of being close to nature. Heavy curtains can be drawn on two sides to separate the space from the rest of the area, so all that is visible is the soft folds of the curtain, the cork, a large plant and the sky seen through the glass at the end of the hall. If wanted, a large mural on one wall can be revealed when drawing back the curtain on one side.
In the hallways, we used curtains and furniture to create microenvironments around the spaces that make up the "living rooms". In doing so, the seating areas are shielded from the flow of the by passers, hereby creating more manageable spaces for people to take in.
This project is developed for and in collaboration with HolmrisB8.
Lignende projekter